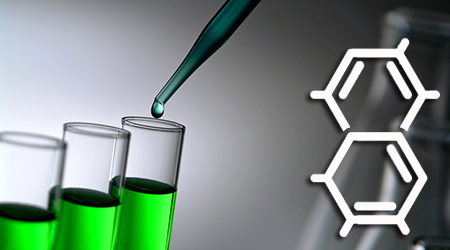 We give great attention to the purity, stability and activity of our range of products. All of our chemicals are pharmaceutical grade of the highest quality with no less than 98% purity.
Unlike some of the more common pill products now available, our products contain no binders, fillers, excipients, dyes, or unknown substances. In addition the dose is 100% as stated and compounds come in a medical grade solution for the most optimal uniformity and absorbability.
Each batch is tested to ensure quality standards are strictly adhered to.
In addition, we've also undergone blind independent testing which confirms the authenticity and dosage of our products. Read more about this   Here
Our research chemical products are very competitively priced because we benefit from direct access to manufacturing facilities since 2011. Because of this we are not only able to provide the individual researcher with small sample amounts but also large bulk quantities of a particular research chemicals for longitudinal research projects. The latter includes some of the top research and academic institutions across the world, most recently Phase III clinical trials.
We offer full product documentation for our entire range to verify our quality claims.
We are so confident in the quality of our products that we offer a full 60 day 100% money back guarantee on our entire range. Click here for more info.